×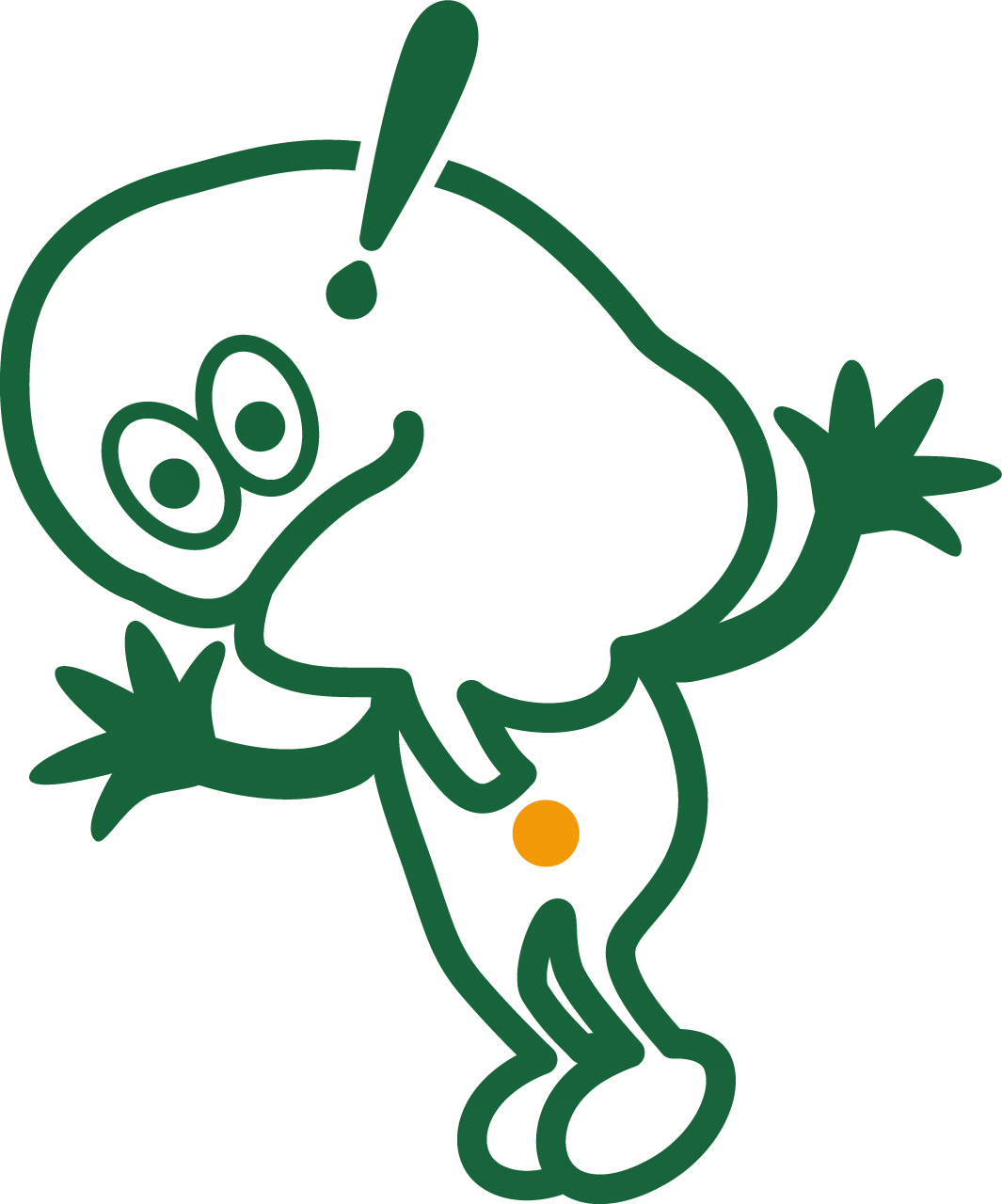 このページは旧サイトのページです
現在アクセス中のページは旧サイトのページです。
ここに記載された情報は古い可能性があります。
新サイトは下記リンクからアクセスください。
>> 新サイトはこちら
Central Melanocortin Signaling Restores Skeletal Muscle AMP-Activated Protein Kinase Phosphorylation in Mice Fed a High-Fat Diet
Abstract
Tomohiro Tanaka, Hiroaki Masuzaki, Shintaro Yasue, Ken Ebihara, Tetsuya Shiuchi, Takako Ishii, Naoki Arai, Masakazu Hirata, Hiroshi Yamamoto, Tatsuya Hayashi, Kiminori Hosoda, Yasuhiko Minokoshi, and Kazuwa Nakao. (2007)
Central Melanocortin Signaling Restores Skeletal Muscle AMP-Activated Protein Kinase Phosphorylation in Mice Fed a High-Fat Diet. Cell Metabolism 5, 395-402.
Little is known about the role of the central melanocortin system in the control of fuel metabolism in peripheral tissues. Skeletal muscle AMP-activated protein kinase (AMPK) is activated by leptin and serves as a master regulator of fatty acid beta-oxidation. To elucidate an unidentified role of the central melanocortin system in muscle AMPK regulation, we treated conscious, unrestrained mice intracerebroventricularly with the melanocortin agonist MT-II or the antagonist SHU9119. MT-II augmented phosphorylation of AMPK and its target acetyl-CoA carboxylase (ACC) independent of caloric intake. Conversely, AMPK/ACC phosphorylation by leptin was abrogated by the co-administration of SHU9119 or in KKA(y) mice, which centrally express endogenous melanocortin antagonist. Importantly, high-fat-diet-induced attenuation of AMPK/ACC phosphorylation in leptin-overexpressing transgenic mice was not reversed by central leptin but was markedly restored by MT-II. Our data provide evidence for the critical role of the central melanocortin system in the leptin-skeletal muscle AMPK axis and highlight the system as a therapeutic target in leptin resistance.
Figure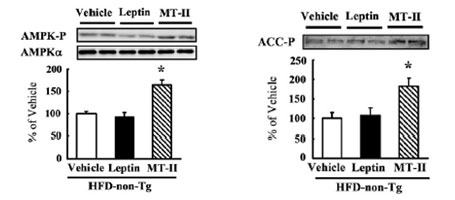 Role of the central melanocortin system on AMPK and ACC phosphorylation in skeletal muscle in high fat diet-induced leptin resistant mice