Today's scientific community is becoming increasingly borderless: researchers have the advantage of working together with people of many different nationalities and from various scientific fi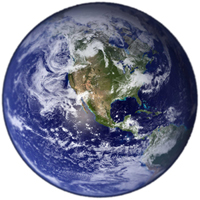 elds. Such collaborations allow modern science to benefit greatly from the open exchange of information and ideas. Participation in this progressive approach to research requires the tools to communicate with people from other countries; currently, scientists all around the world accomplish this exchange by using English. Over two-thirds of all research articles are published in English, and it is the common language for international conferences. Thus, in order to remain competitive in this cooperative research environment, it is essential for non-native English speakers to study English as a second language.
With this in mind, the English Education Program at the National Institute for Natural Sciences in Okazaki, Japan was created in 2006. Our goal is to provide SOKENDAI students and NINS staff with the language skills they need to succeed in the international science community. We do so by offering both practical communication courses as well as specialized presentation courses. We believe that having this opportunity to practice English with native speakers, when coupled with self-study at home, can allow students to greatly improve their English skills and become more effective leaders in their fields.